Today onwards, Managing Mobile Shop Account is no more a nightmare!!!!!
No more worries in client handling.
No more trouble in keeping your products report.
No more headache in maintaining stocks, bills and other administrative works..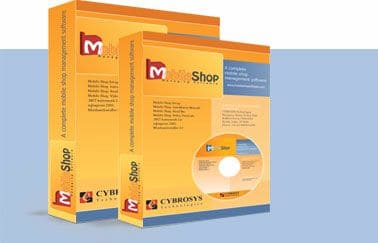 MOBILE SHOP is a windows based software solution with many attractive features.
This software is designed to meet the complete needs of your mobile shop.
Faster and better customer service with the help of tools like Invoicing, Pay roll, Service, Business Reporting and more..

Time consuming & efficient

Program Interface is designed to be simple so it's use can be easily understand by inexperienced computer users.

Reliable & user friendly

FEATURES
---
Helps to keep the records of mobiles,accessories and storage devices and also other features like flexi, SIM ,recharge coupons etc.
Report generation -Save time by easily and quickly viewing all history related particular customer/vendor transactions at any point in sales/purchase process.
Better management of sales and purchase through IMEI numbers.
Printer settings which allows the user to print the invoice in the printer and also he can make changes in the invoice as per his needs.
Barcode -a barcod reader module where in we can get all the product details registered, at the time of barcode generation of products according to price product code/name /company.
No special training needed for using the system.
Payroll module allows organizations to generate pay slip. Salary register based on attendance, allowance, advance and bonus.